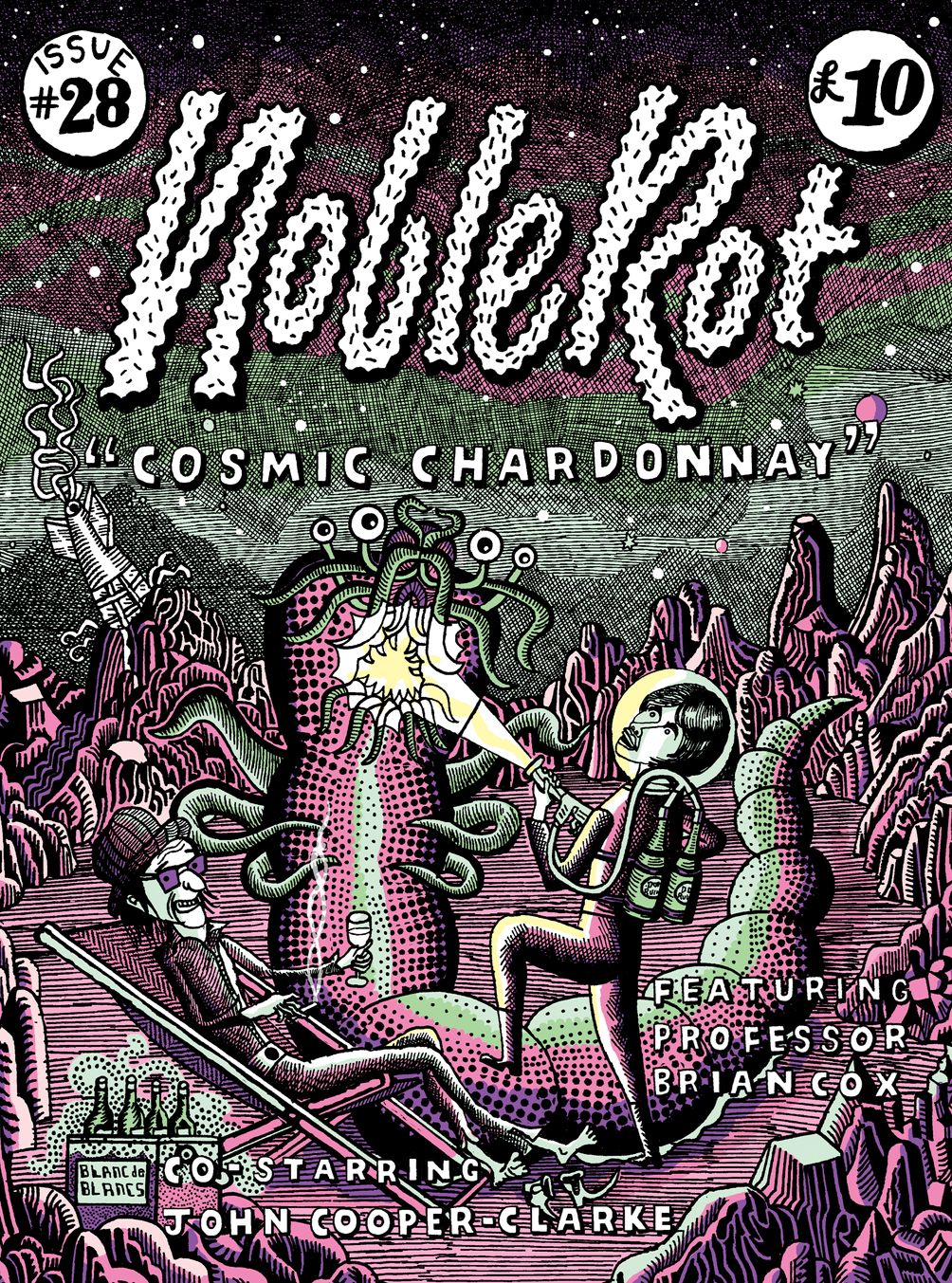 Noble Rot - Issue 28
Regular price
£10.00
/
Tax included.
Shipping
calculated at checkout.
---
24+ in stock

Inventory on the way
Greetings Earthlings, and welcome to Noble Rot 28, a cosmic new collection of writing about wine, food and culture. In this issue we ... interview intergalactically acclaimed physicist Professor Brian Cox and punk-poet laureate John Cooper Clarke.
Cox blows our tiny minds moving effortlessly between explaining that black holes are made of curved space and time and his passion for Chardonnay, while the 'Good Doctor' Cooper Clarke whisks Noble Rot's Suzanne Moore away on an epic extended lunch.
...travel to northwest Italy to meet some of Piedmont's most exciting new winemakers, and profile Gattinara in Alto Piemonte.
...reprise Rotters' 'New Food and Wine Dictionary' from Noble Rot 14 with fresh contributions from Brian Eno, Angela Hartnett and Ed Balls et al.
... discover which birth year wines have been highs and lows for NBA legend Dwyane Wade, Hugh Johnson and Jancis Robinson, among others, and hear about Fay Maschler's 'Greatest Meal' in Greece.
Meanwhile, our anti-social agony uncle John Niven reports on LA's food scene, Marina O'Loughlin tells us why she HATES brunch, and we feature stories and recipes about Coteaux Champenois, hell-raising restaurateur Peter Langham, poulet à la mode de Charolles, why food and sex should never mix, and how to improvise a serviceable cheese board from your corner shop.